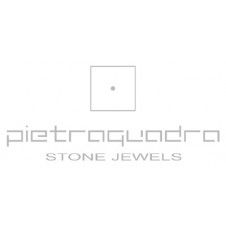 ITALIANO
PIETRAQUADRA STONE JEWELS
Marmo. Gioielli. Marmo e gioielli. Gioielli in marmo. PIETRAQUADRA. Una donna elegante, dinamica, con un carattere forte. Una donna a cui piace essere notata senza strafare e rimanendo pur sempre chic. Una donna attenta ai dettagli. Il brand Pietraquadra nasce nel 2011, da un'idea di Valeria Eva Rossi, architetto e designer di origini fiorentine. Il marmo è il protagonista assoluto, trasformato attraverso un'attenta ricerca sul materiale, in fase di lavorazione ma anche dal punto di vista del design. La scultura diventa mini, i dettagli si fanno essenziali e il gioiello acquista un valore davvero unico. Le materie, seppur diverse tra loro, si uniscono e creano un connubio perfetto: tessuti, metalli, pietre preziose. Pezzi belli e versatili, indossabili e, talvolta, modificabili, a seconda del mood giornaliero. Oggi vi parlo in particolare di una collaborazione davvero sorprendente e insolita. Due elementi eleganti e raffinati si uniscono e vanno a creare un gioiello dallo stile inconfondibile. Sto parlando dell'incontro tra Pietraquadra e l'ANTICA FABBRICA PASSAMANERIA MASSIA VITTORIO, una delle più famose e antiche (dal 1843) passamanerie d'Europa, con sede a Torino. Piccole opere d'arte che possono essere indossate con assoluta naturalezza tutti i giorni e che si avvalgono della tradizione artigianale italiana. Così, innovazione e design, tradizione e storia, creano un accordo del tutto inaspettato e affascinate.
OOTN, MARMO, PASSAMANERIA E UNA LOCATION ANTICA
Un gioiello così unico e dal sapore antico meritava uno shooting altrettanto speciale. Così, durante una pausa dalla pioggia, ho scelto come location il Castello di Rivoli, sede del museo di arte contemporanea e del famoso ristorante Combal Zero dello Chef Davide Scabin (a proposito, ho mangiato da lui tanti anni fa, quando ancora non era così famoso…stratosferico!!). Tra marmi e pietre, una mise elegante. La jumpsuit con dettagli in pizzo e le decolletée classiche vengono colorate dal kimono a stampa floreale. Il gioiello Pietraquadra è un bracciale con la pietra in marmo nero, arricchito da un alamaro cucito a mano e al quale si intreccia un nastrino dorato (modificabile con altri colori). Al dito, un'anello di famiglia in oro bianco con brillante e a completare l'outfit la maxi pochette. Un look semplice e assolutamente portabile, senza però rinunciare all'eleganza e ai dettagli unici fatti apposta per non passare inosservate. Ringrazio di cuore Valeria Eva Rossi e Pietraquadra per questo splendido bracciale e, come sempre, attendo le vostre opinioni. Baci, Ilaria
—————————————————————–
ENGLISH
PIETRAQUADRA STONE JEWELS
Jewels. Marble. Jewels and marble. Marble jewels. PIETRAQUADRA. An elegant and dynamic woman with a strong nature. A woman who likes attention in a chic way. A woman who is careful to details. Pietraquadra born in 2011, from an idea of Valeria Eva Rossi, architect and designer from Florence. Marble is the main character, which is transformed by a an accurate study on the material, in manufacturing and design. The sculpure is mini, details become essential and the jewel gets a unique value. Different materials meet each other blending in a perfect way: fabrics, metals, precious stones. Beautiful and versatile pieces that you can wear in different (and sometimes editable) moods. Particularly, today I want to introduce you a surprising and unusual collaboration. Two fine and elegant elements blend each other in an unique style product. I'm talking about the meeting between Pietraquadra and the ANTICA FABBRICA PASSAMANERIA MASSIA VITTORIO (ancient trimming factory by Massia Vittorio), on of the most famous and ancient (since 1843) trimming factories in Europe, with headquarter in Turin. The result is a series of small pieces of art that you can naturally wear everyday, created by the traditional Italian handicraft. In this way, innovation and design, tradition and history, create an unusual and fascinating blend.
OOTN, MARBLE, TRIMMING AND AN ANCIENT LOCATION
This jewel, so unique and with an ancient style, deserves a special shooting. So, I've chosen as location the Rivoli Castle (near home), where there is the contemporary art museum and the restaurant of the famous Italian Chef Davide Scabin Combal Zero. Surrounded by marbles and stones, an elegant mise. The jumpsuit with lace details and the classical pumps are colored by the floral kimono. The Pietraquadra jewel is a bracelet with marble stone, embellished by a handmade braiding and a golden ribbon (removable and also in other colors). On finger, a family whithe gold ring with a little diamond and to complete the outfit the maxi purse. A simple look, without renouncing to elegance and unique details, created for being noticed. A big thank you to Valeria Eva Rossi and Pietraquadra for this amazing bracelet. As always, Ill wait for your opinions. xxx, Ilaria
---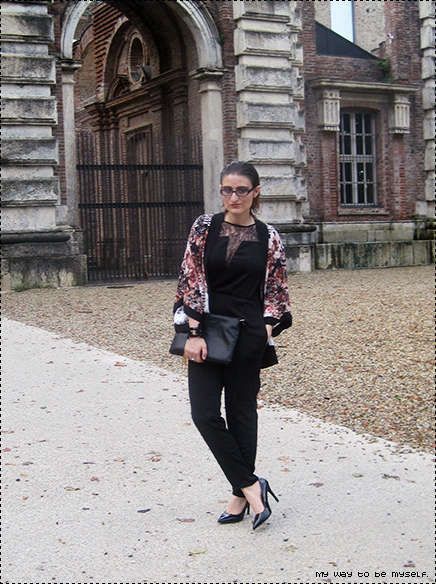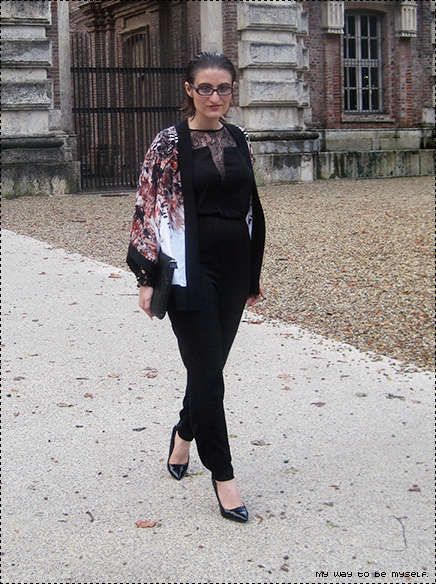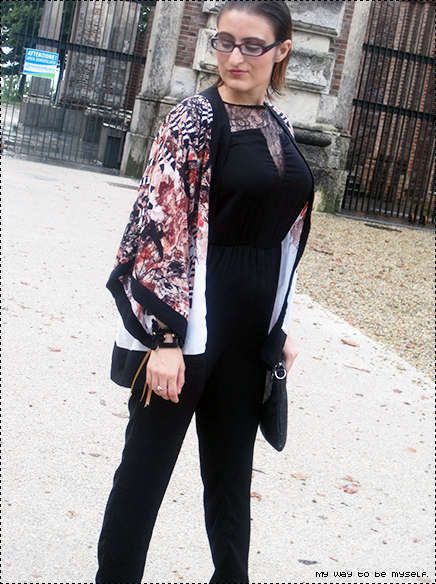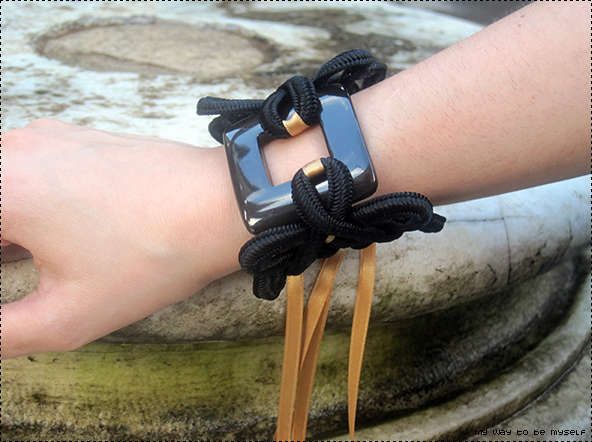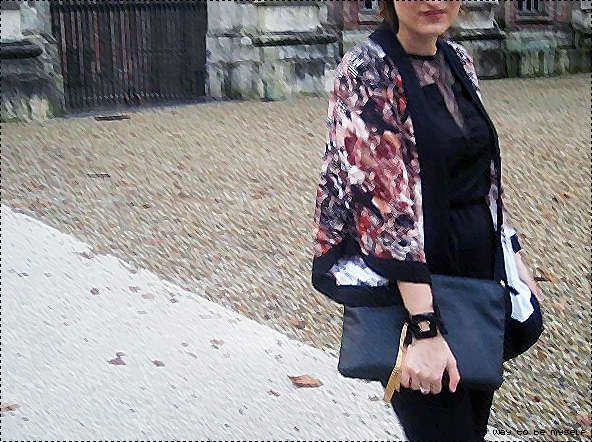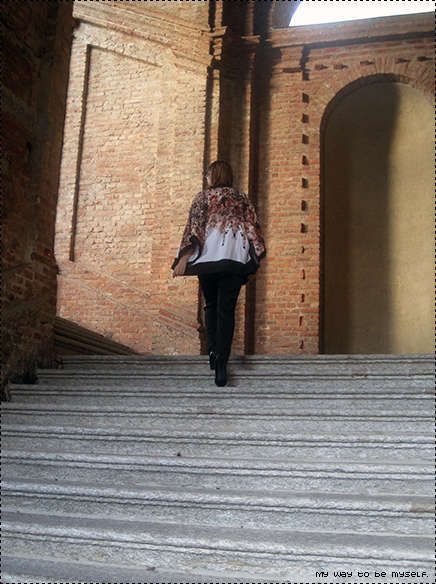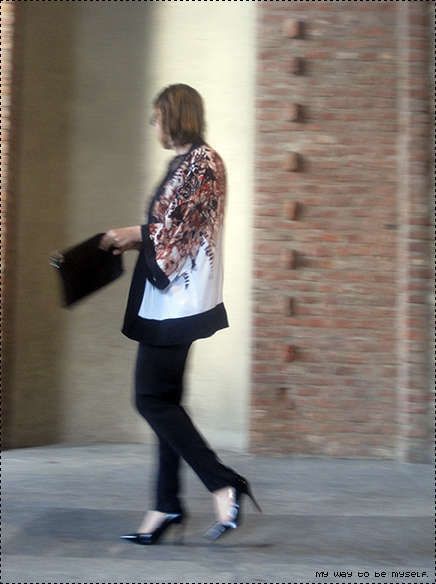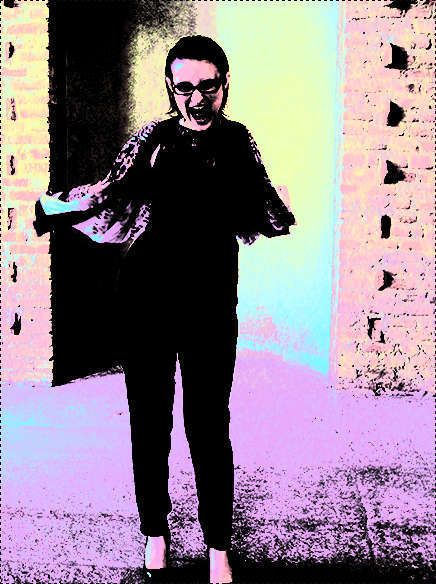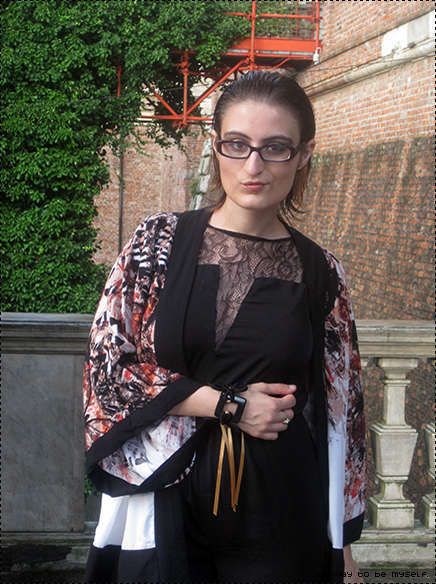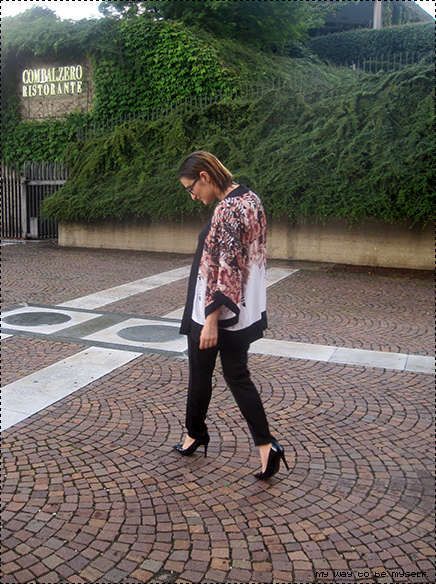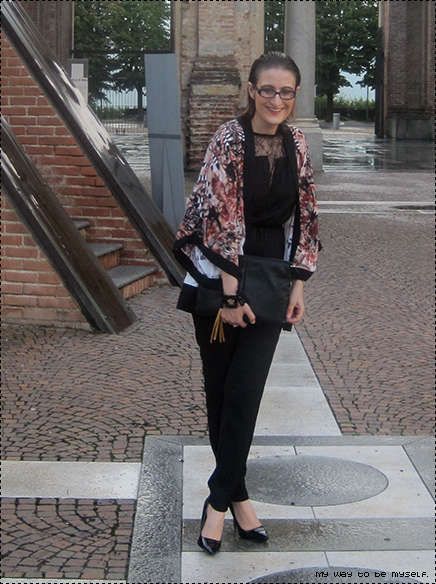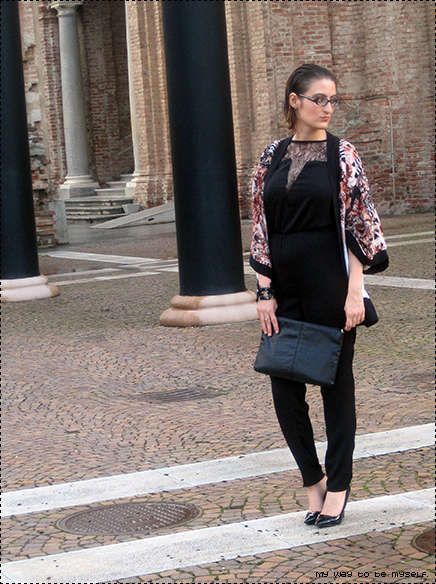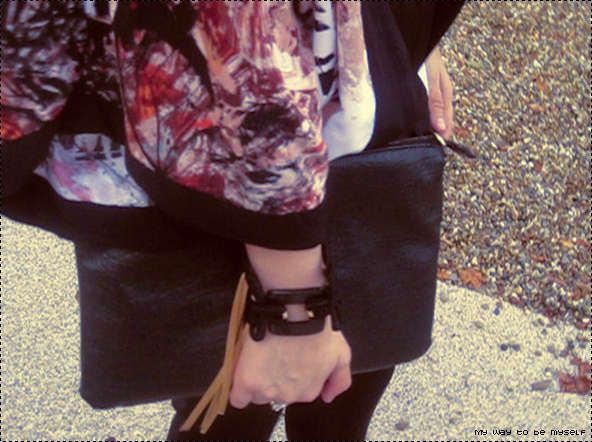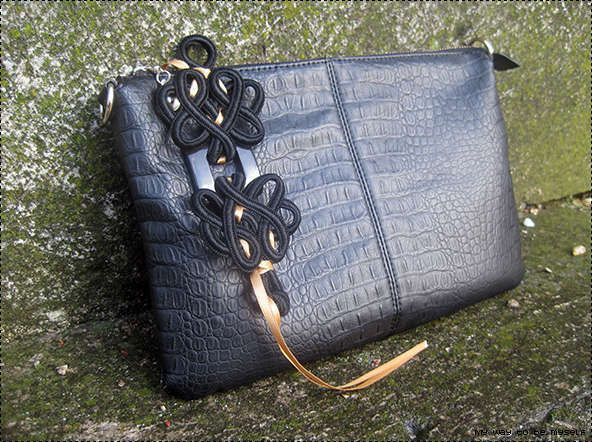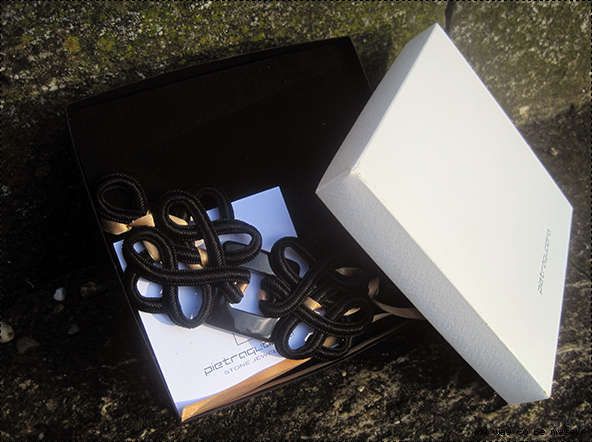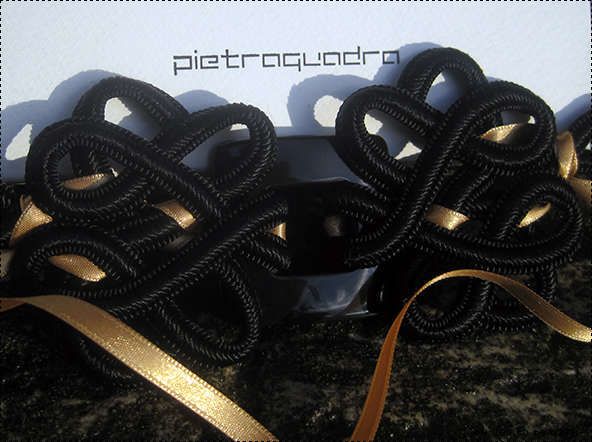 MARBLE AND TRIMMING BRACELET Pietraquadra ft. Antica Fabbrica Passamaneria Massia Vittorio
GOLD RING Family
JUMPSUIT s/s 2014+ KIMONO s/s 2013 Tally Weijl
PUMPS Zara a/w 2013-14 (SEEN HERE | HERE)
MAXI PURSE Bernardi
g
j
VUOI ANCORA LEGGERE? | READ MORE?
– L'intervista a ELENA PIGNATA
– L'intervista a ROCCO GALLUCCIO