ITALIANO
PORTO TORRES
La Sardegna è bellissima, ma anche molto cara (presto vi dirò il perchè)…fortunatamente i genitori di Stefano abitano lì, quindi..come dire..ogni tanto ci dobbiamo sacrificare :D
Oggi vi parlo di PORTO TORRES (dove i miei suoceri hanno la casa), paese sul mare in provincia di Sassari.
Con origini nuragiche, il territorio si estende all'Isola Piana e all'Asinara (meravigliosa *-*) e, insieme a Olbia, è qui che arrivano e partono i traghetti. Ha vari monumenti storici, come la Basilica di San Gavino (di cui vi parlerò), e parchi. La sera il centro si trasforma e la movida crea un'atmosfera magica, insieme a negozi, bancarelle e locali aperti fino a tardi. Vi consiglio vivamente il FALÒ CAFÈ, nella piazza principale, tappa assolutamente obbligatoria e dove i loro cocktail con frutta fresca hanno la capacità di portati in Paradiso (la Piñacolada in particolare)..oltretutto sono enormi e il prezzo è molto competitivo!!
JUMPSUIT A PANTALONCINO + ESPADRILLAS MADE IN FRANCE
Uno degli ultimi outfit per ricordare l'estate che pian piano se ne va (sob sob). Per una passeggiata serale a Porto Torres ho scelto un outfit quasi tutto fresco di negozio. Quel giorno a SASSARI, infatti, mi sono data un po' alla pazza gioia e dato assalto agli ultimi saldi :D Jumpsuit a pantaloncino in BABY BLUE ed ESPADRILLAS MADE IN FRANCE (DIRETTAMENTE DAI PAESI BASCHI) sono i protagonisti di un look casual ma che non rinuncia al tocco baby chic. Una varsity traforata e una maxi collana sempre sui toni del blu e, per spezzare (ma non troppo), una pochette con dettagli in giallo.
Che ne dite? Baci, Ilaria
PS_Collegati a FACEBOOK e INSTAGRAM per le ultime novità sulla 

Fashion Week

. Questo weekend mi aspettano diversi eventi tra Milano e Torino. Ti aspetto ;)
————————————–
ENGLISH
PORTO TORRES
Sardinia is beautiful, but also very expensive (I'll talk you soon about it)…fortunately Stefano's parents live there, so sometimes we have to sacrifice ourselves :D
Today I want to tell you about PORTO TORRES (where they live), a town on the sea in province of Sassari.
With nuragic origins, territory includes the Piana Isle and the Asinara (wonderful *-*) and, as Olbia, it has the port. There are many historical attractions, as the San Gavino Basilic, and parks. The downtown gets magical by night, with shops, stalls and pubs, staying open till late. I suggest you the FALÒ CAFÈ, in the main square, which is a mandatory step and where cocktail with fresh fruit bring you straight to Paradise (overall Piñacolada)..then, they're very big and price is very competitive!!
SHORT JUMPSUIT + MADE IN FRANCE SLIPPERS
One of last Summer outfits, remembering the ending season (sob sob). For a night walk in Porto Torres I chose an almost new look. In fact, that day I made a lot of shopping in SASSARI :D A short jumpsuit in BABY BLUE and a pair of MADE IN FRANCE SLIPPERS (FROM THE BASQUE REGION) are the protagonists oif this casual outfit with a baby chic touch. Then, a varsity jacket and a maxi necklace on blue shades and, to break up (not too much), a purse with yellow details.
What you say?? xoxo, Ilaria
PS_Check the last updates about Fashion Week on FACEBOOK and INSTAGRAM. This weekend I'll took part to several events in Milan and Turin. See ya ;)
---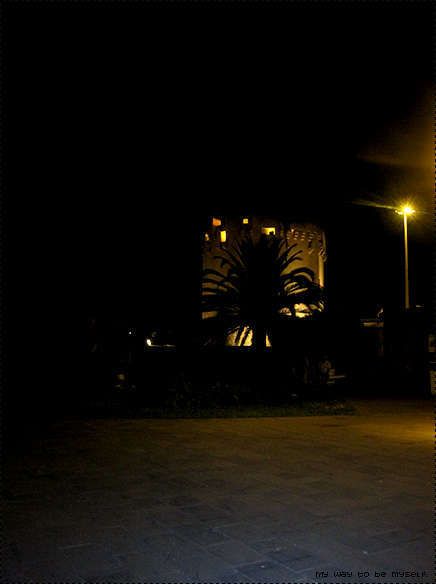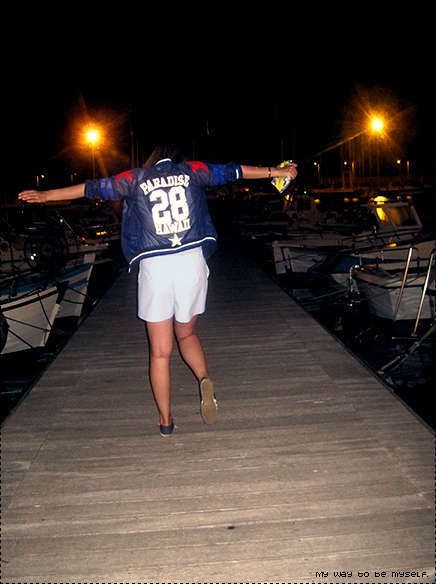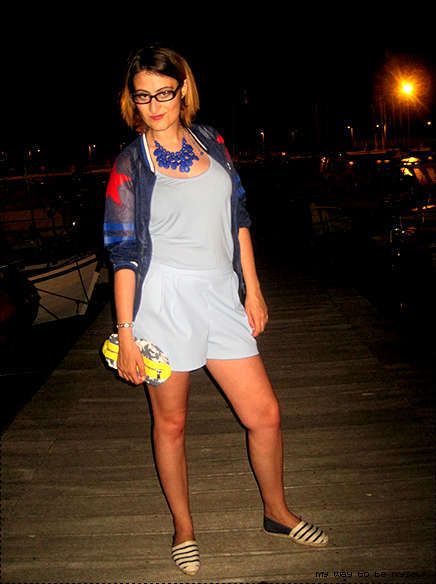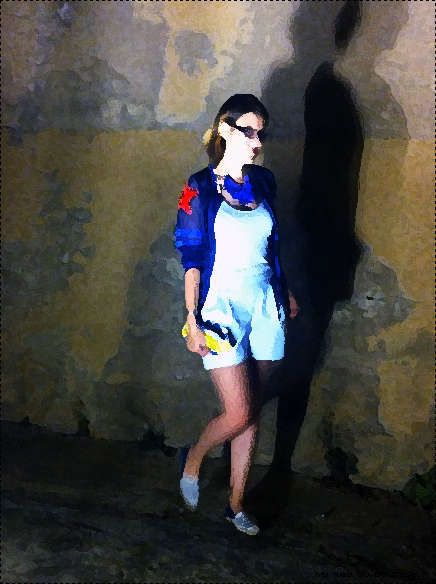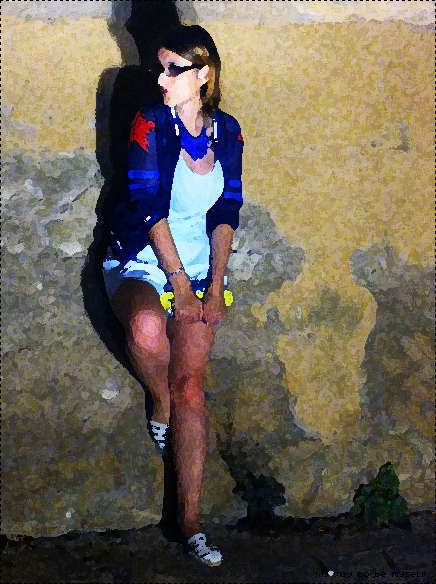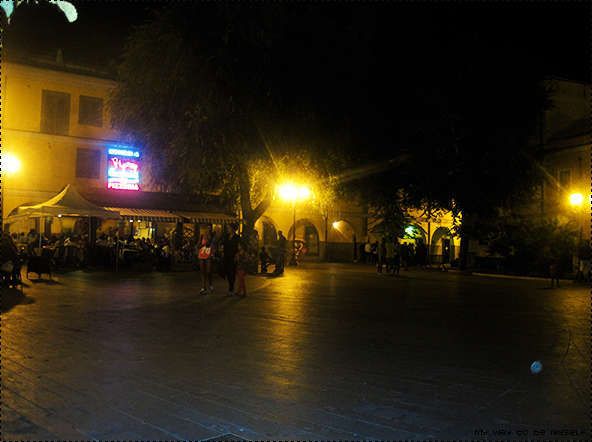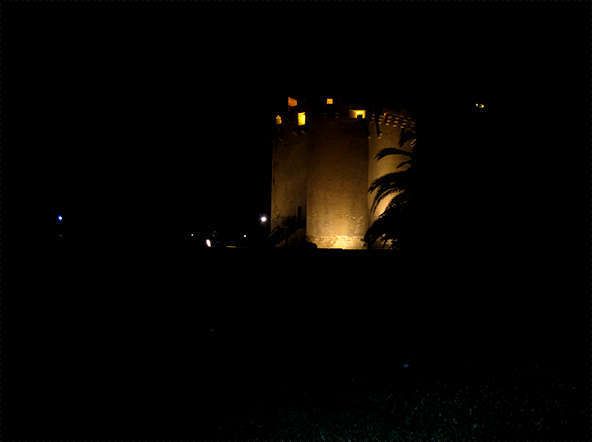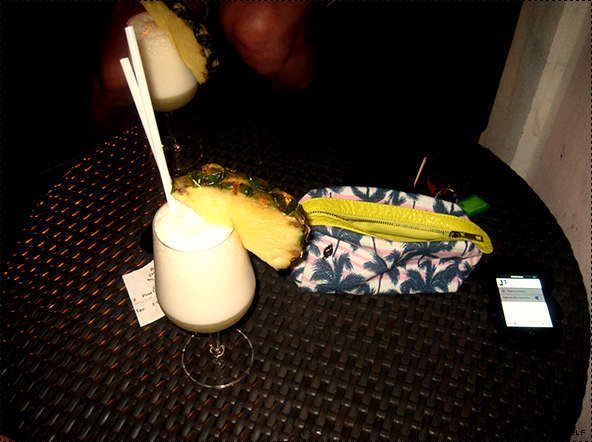 SHORT JUMNPSUIT Zara s/s 2014
VARSITY JACKET Alcott s/s 2014
STRIPED SLIPPERS Arin, made in France, bought in Biarritz (SEEN HERE) (GET THE LOOK)
MAXI NECKLACE Sheinside (SEEN HERE | HERE) (GET THE LOOK)
PURSE Stradivarius s/s 2014 (GET SIMILAR)
LIPSTICK Clinique – Chubby Stick Moisturizing Lip Colour Balm (Mini Set) "Pudgy Peony"
g
U
VUOI ANCORA LEGGERE? | READ MORE?