ITALIANO
OOTN: CONVERSE E OUTFIT BLU ELETTRICO E GIALLO FLUO
Due colori decisamente energici hanno accompagnato un tranquillo sabato sera al cinema. Era il primo giorno di saldi e ne ho approfittato per fare un po' di shopping :D Stefano mi ha fatto un bel regalino: da Foot Locker un paio di CONVERSE ALL STAR un po' diverse dal solito, con doppio strato e bicolore, giallo fluo e blu elettrico.
Ho deciso di rimanere su queste due tonalità, che insieme stanno secondo me benissimo, indossando canotta e maxi collana abbinate alle scarpe. Ho poi spezzato con un paio di harem pants a vita alta risvoltati, a stampa black&white, e una pochette color turchese.
Siamo andati all'UCI Cinema al 45° Nord di Moncalieri (si chiama così perchè passa per il 45° parallelo nord), un centro commerciale frequentatissimo anche la sera molto carino e dove noi andiamo sempre: cinema e poi piadina a La Caveja…giusto perchè noi odiamo mangiare (credici!!) :p Il film, "Big Wedding", è stato carino, ma nulla di speciale…e dire che ha un cast stratosferico (Robin Williams, Robert De Niro, Katherine Heigh, già vista QUI, Diane Keaton, Susan Sarandon, Amanda Seyfried, …)!! Sotto vi metto il trailer così capite…ma non fatevi ingannare…sembra più divertente di quello che è. Voi l'avete visto?? Che dite??
Aspetto le vostre opinioni anche sull'outfit :) baci, Ilaria
———————————————————–
ENGLISH
OOTN: CONVERSE + ELECTRIC BLUE AND FLUO YELLOW OUTFIT
Two really energic colors joined me in a calm cinema Sat night. It was first day of sales and so I went shopping :D Stefano made me a gift: a pair of CONVERSE ALL STAR at Foot Locket, a bit different from usual, with double layer and bicolors, fluo yellow and electric blue.
I kept these two tones, wich in my opinion are really beautiful together, wearing coordinated top and maxi necklace. I broke up with black&white printed harem pants, wore with high waist and cuffs, and teal color purse.
We went to UCI Cinema at 45° Nord in Moncalieri (it's name is because it crosses the 45th parallel north), a mall center full of people also by night, very pretty and where we go often: movie and piadina at un La Caveja…as, you know, we hate food :p The movie, "The Big Wedding" (I know, I know…it's old story, but it's not my fault if here movies go out months later -.-"), was nice, but nothing special…it's a pity, necause it has a great cast (Robin Williams, Robert De Niro, Katherine Heigh, seen HERE, Diane Keaton, Susan Sarandon, Amanda Seyfried, …)!! Here below the trailer, even if watching it the movie seems more fun than the reality. Have you seen it?? What u think??
I'll wait for your opinion also about the outfit :) xxx, Ilaria
---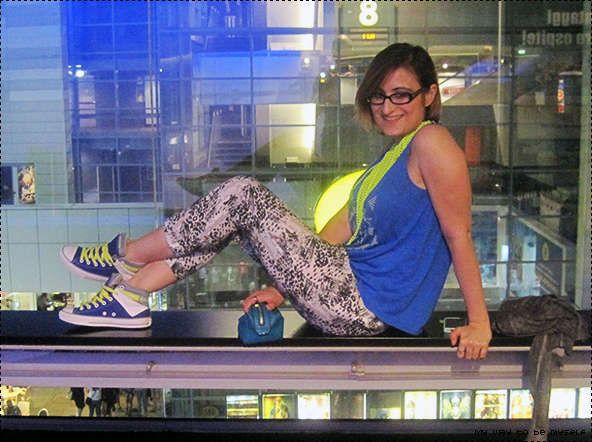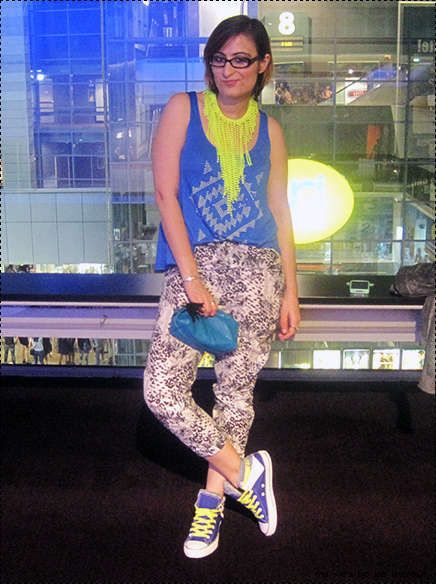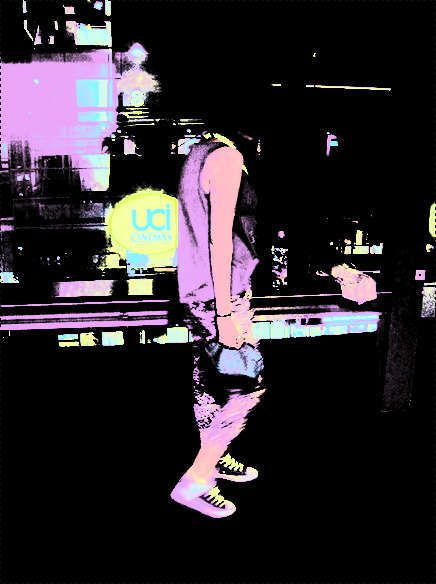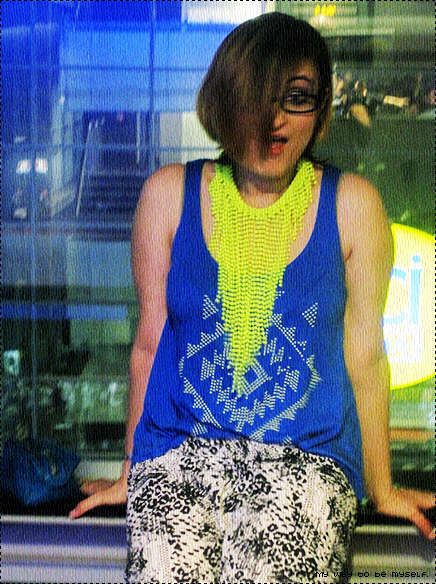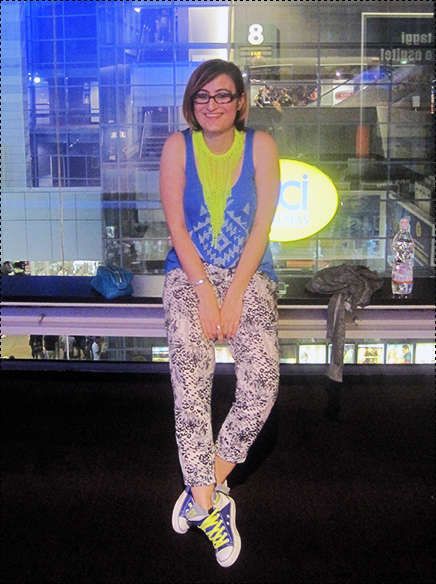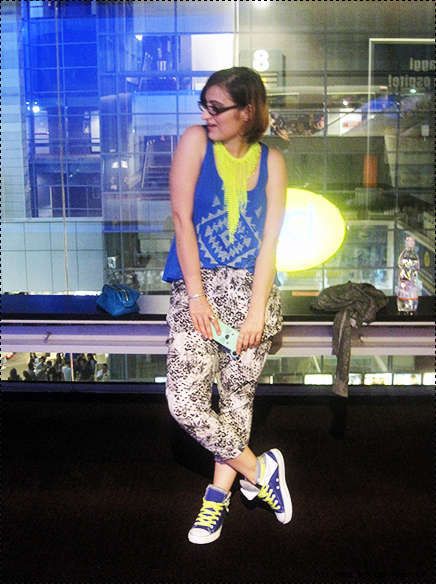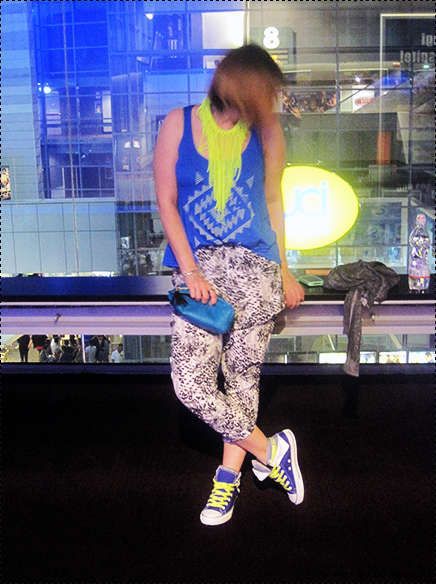 SNEAKERS Converse PC Peelback @ Foot Locker store, s/s 2014 (GET THE LOOK)
TOP Tally Weijl, s/s 2013
HAREM PANTS Boxeur Des Rues, s/s 2013
MAXI NECKLACE H&M, London, s/s 2012
PURSE Stradivarius, a/w 2013-14 (seen in Winter version HERE | GET THE LOOK)
 f
 c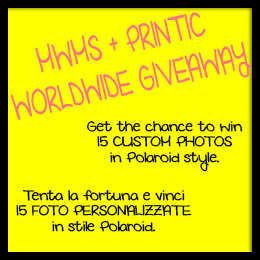 g
VUOI ANCORA LEGGERE? | READ MORE?
– OOTD: MAN SHIRT + DANIEL WELLINGTON