ITALIANO
TATTOO EXPO TORINO 2014 – TATTOO MANIA
Storie, emozioni, sentimenti…che siate amanti o no dei tatuaggi, non si può certamente negare che il pensiero di imprimere qualcosa in modo indelebile abbia un che di affascinante. C'è chi pensa che il cuore sia più che sufficiente, che non serve il disegnino per ricordare..c'è chi opta per la sicuramente meno dolorosa foto e c'è chi sente il bisogno di usare la propria pelle. Cosa farei io?? Troppa paura degli aghi e della mia continua indecisione, ma se decidessi di farlo, non sarebbe di certo per moda (preferisco la nuova borsa chiodo di Moschino…fa meno male). Tatuarsi è un momento che non va preso con leggerezza…che senso ha poi rispendere altrettanti soldi e avere come risultato una cicatrice?? Brutto o bello, un tatuaggio deve portare con sé un legame profondo…come una canzone…per essere davvero tua, è lei che sceglie te, non il contrario. E voi che ne pensate??
TATTOO EXPO TORINO 2014 – ITALIAN TATTOO ARTISTS
Sabato 20 settembre io e Stefano abbiamo avuto il piacere di partecipare a un grande evento di fama internazionale che si svolge ogni anno. Sto parlando di ITALIAN TATTOO ARTISTS – TATTOO EXPO TORINO 2014, arrivato ormai alla sua V edizione, tenutosi dal 19 al 21 settembre al Palavela di Torino.
Più di 200 artisti nazionali e internazionali mostrano non solo le ultime tendenze (tra cui il tattoo 3D – GUARDA QUI CHE BELLI -, molto realistico, anche in foto), ma anche e soprattutto la loro abilità e le tecniche innovative di un'attività antichissima come quella dei tatuaggi, sopravvissuta nei secoli a cambiamenti e pregiudizi e oggi considerata una vera e propria forma d'arte.
Tutti i tatuatori all'opera, intenti a soddisfare le esigenze dei clienti (eh sì..potevi anche farti tatuare!!) o a rispondere alle domande dei curiosi e ognuno specializzato in tatuaggi diversi: old school (cuori, velieri, rose), cartoons e personaggi dei film (a chi interessa Maestro Yoda o Darth Fener? A me sicuramente Snoopy :D), giapponesi (Stefano vuole la carpa koi) e persino la famosa Sugar Lady in molteplici versioni. Se i "passanti" guardavano divertiti, un po' meno lo erano le espressioni dei "tatuati": qualche smorfia di dolore anche tra i veterani, che si facevano "dipingere" nelle parti del corpo più disparate (cosce, schiena, collo…che questo sia fan del rapper Fedez?).
Diverse bancarelle tra materiale per tatuaggi, t-shirt e borse particolari accompagnavano il tour. Insieme alla "tattoo art", in questi tre giorni si sono susseguiti diversi eventi paralleli: dal body painting agli spettacoli di Burlesque, passando per il tuning e il free style. A terminare in bellezza, un premio al tatuaggio più bello!
Un evento molto particolare e interessante, soprattutto per chi, come me, non è di casa in questo mondo. Sotto troverete info e foto della convention e l'outfit indossato per l'occasione, un misto tra il kawaii e lo street style. Aspetto come sempre le vostre opinioni :)
Baci, Ilaria
—————————————————————-
ENGLISH
TATTOO EXPO TORINO 2014 – TATTOO MANIA
Stories, emotions, feelings…you love tattoos or not, you cannot deny that the idea of imprint something is fascinating. There's who thinks that heart is enough, who prefers taking pictures and who wants to use skin. What would I do?? I'm too afraid of needles and my continuos indecision, but if I decided to do it, I wouldn't do it because it's cool (I prefer the new Moschino bag…it's less painful). Getting a tattoo it's a serious business…as then pay again a lot of money to get a scar?? Good or bad, a tattoo has to have a deep boundary, as a song…it's yours for real when that's it choosing you, not the contrary. What do you think??
TATTOO EXPO TORINO 2014 – ITALIAN TATTOO ARTISTS
On Sat, September 20 Stefano and I took part to a big international yearly event. I'm talking about the ITALIAN TATTOO ARTISTS – TATTOO EXPO TORINO 2014, on its 5th edition, from 19 to 21 September at the Torino Palavela.
More than 200 national and international artists showing last trends (as 3D tattoos – LOOK HOW BEAUTIFUL THEY ARE -, very realistic, in photo too), but overall their skills and innovative techniques of this ancient activity, survived in centuries to changes and prejudices and become today a real for of art.
All tattoo artists worked hard, satisfying their clients (yeah..you could get a tattoo!!) or answering questions of curious people, and all with a specific specialization: old school (hearts, ships, roses), cartoons and movies characters (who is interested in Yoda or Darth Vader tattoo? I'm in for Snoopy :D), Japanese (Stefano wants the koi) and even the famous Sugar Lady in several versions. People was enjoying the visit, less who decided to get a tattoo, together with some pain faces also in veterans, who were getting it in different parts of the body (thigh, back, even neck).
Different stalls selling tattoo material, t-shirts and particular bags were joining the tour. Together with the "tattoo art", in these three days there were also other events: from the body painting and Burlesque to tuning cars and free style. Finally, a prize for the best tattoo!
A really particular and interesting event, overall for who, like me, is not a real expert of this world. Here below you'll find some infos and pics of the convention together with my outfit for the occasion, a mix between kawaii and street styles. As always, I'll wait for your opinions :)
xoxo, Ilaria
fW
TATTOO EXPO TORINO OFFICIAL | TATTOO EXPO TORINO FACEBOOK
| TATTOO EXPO TORINO INSTAGRAM
---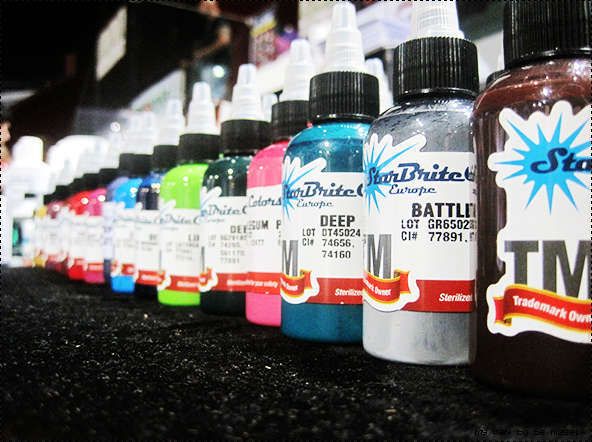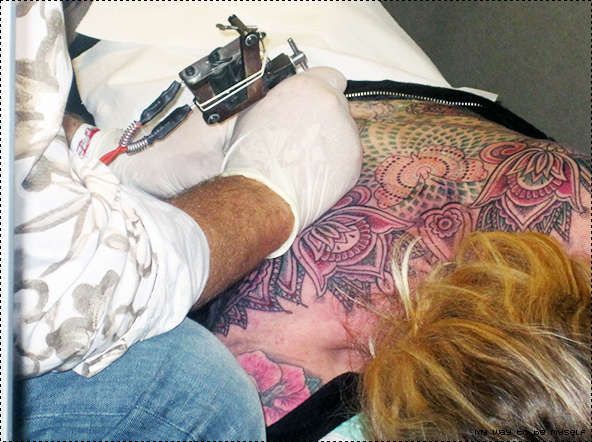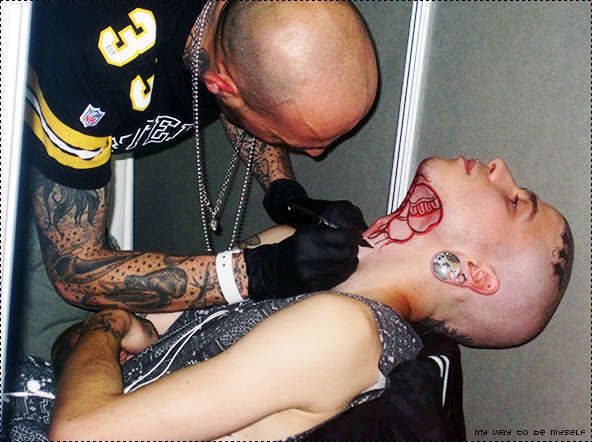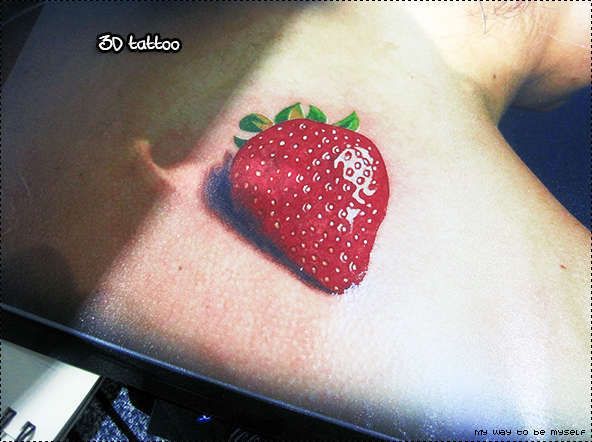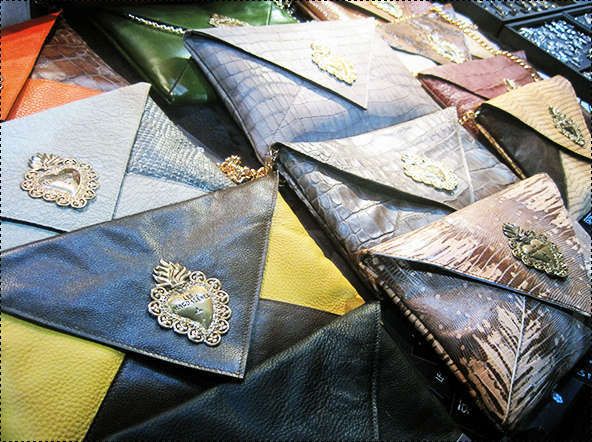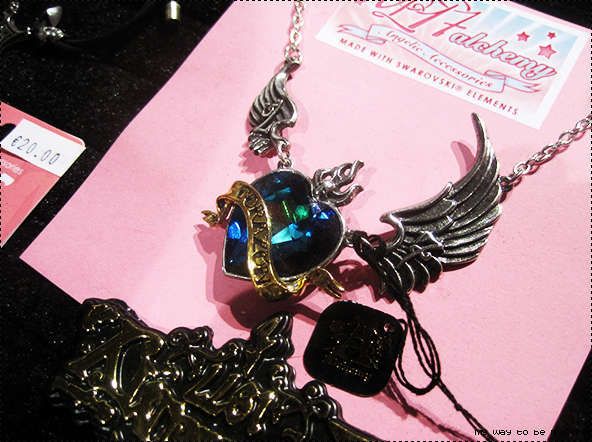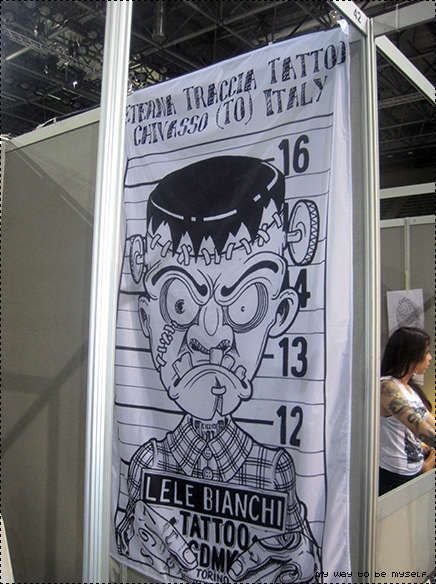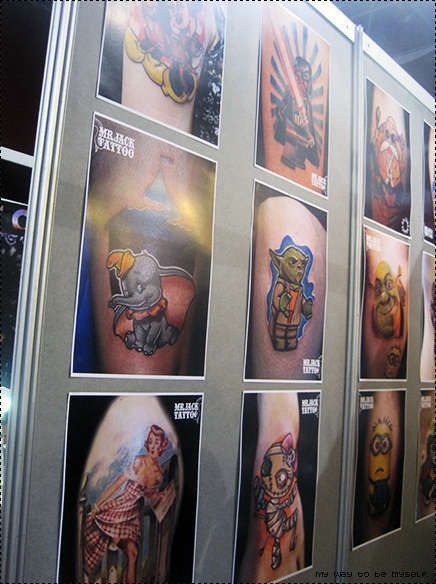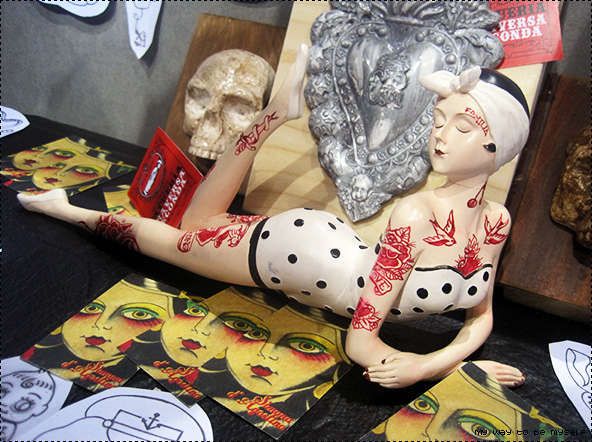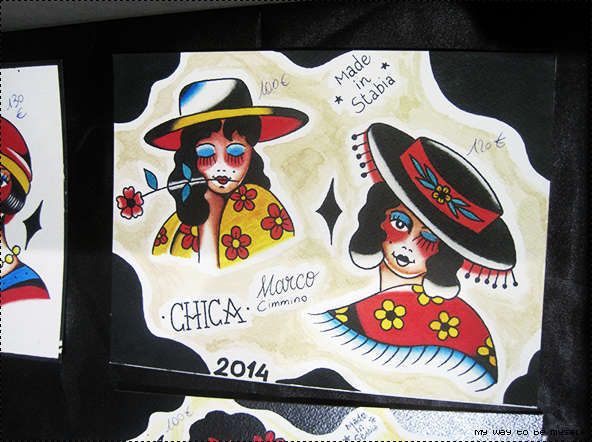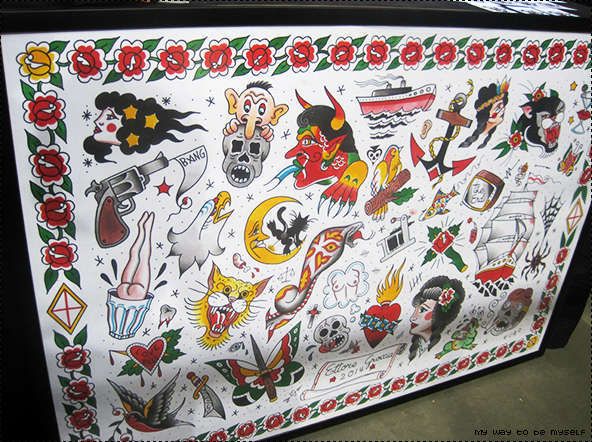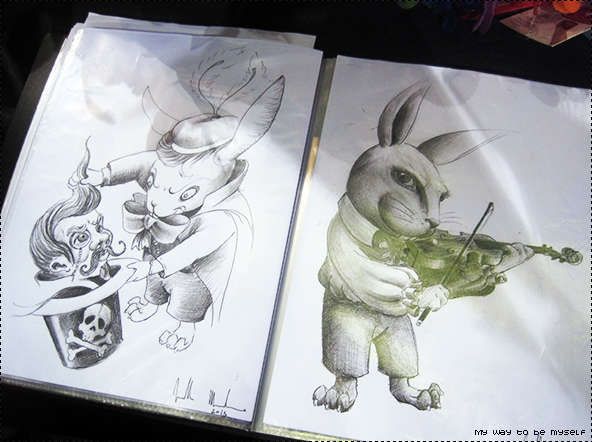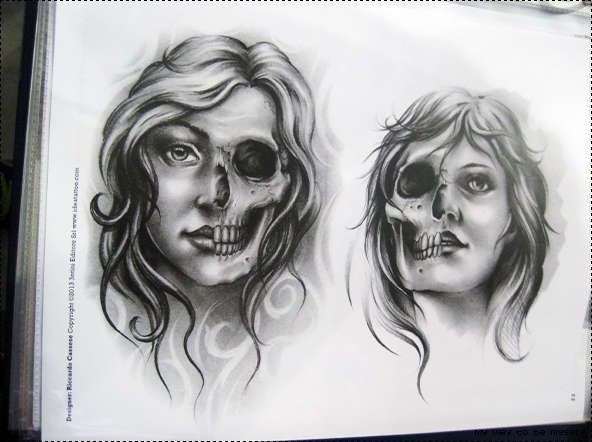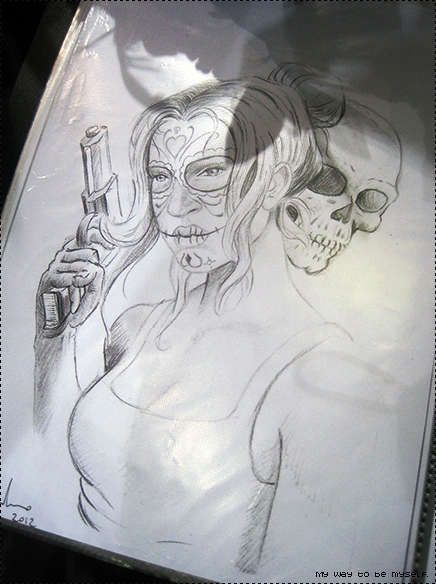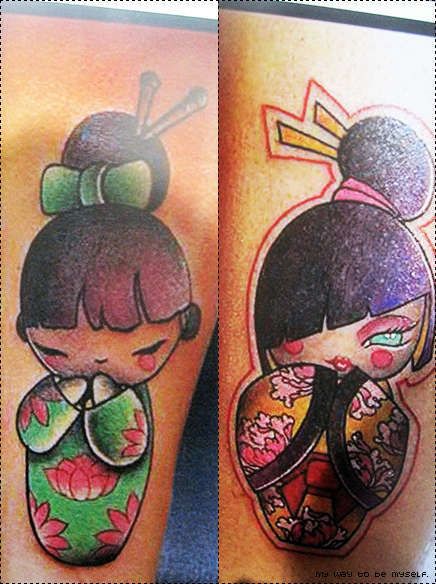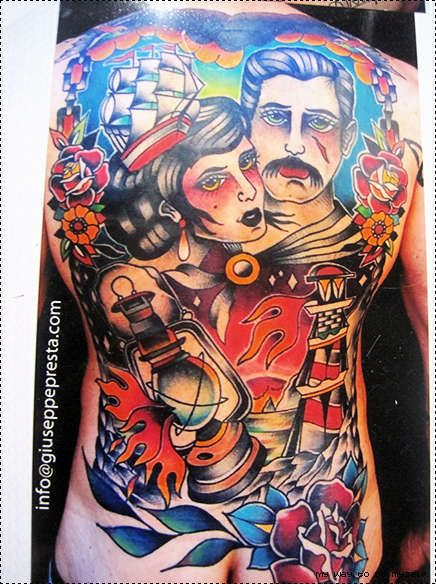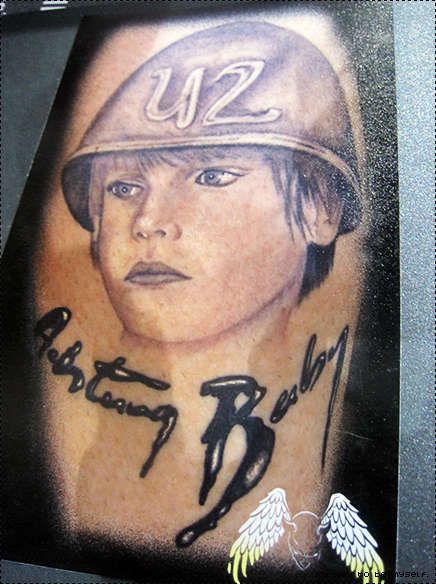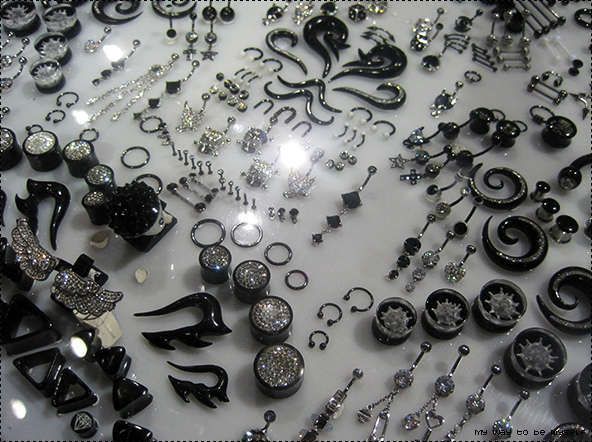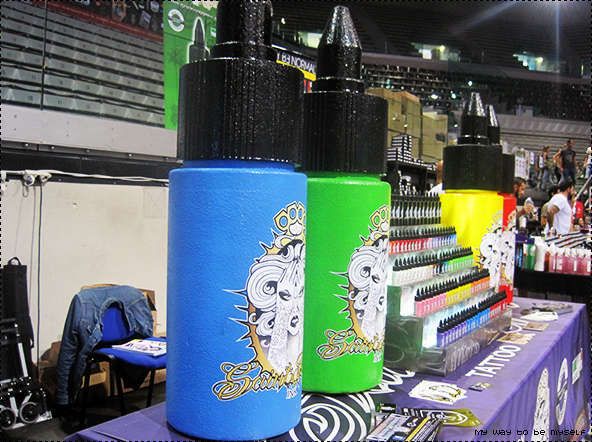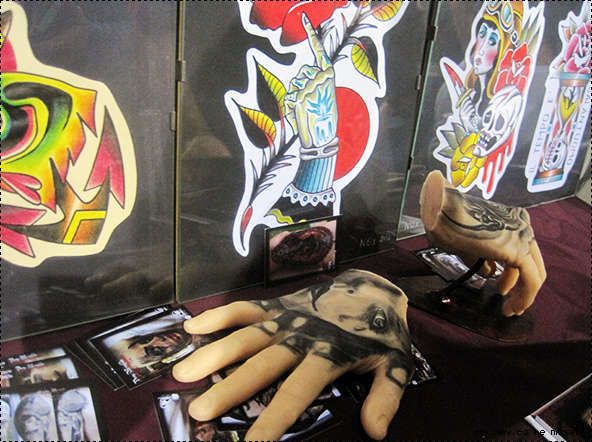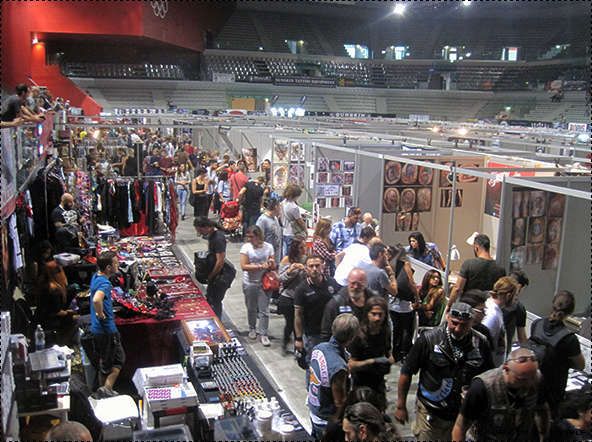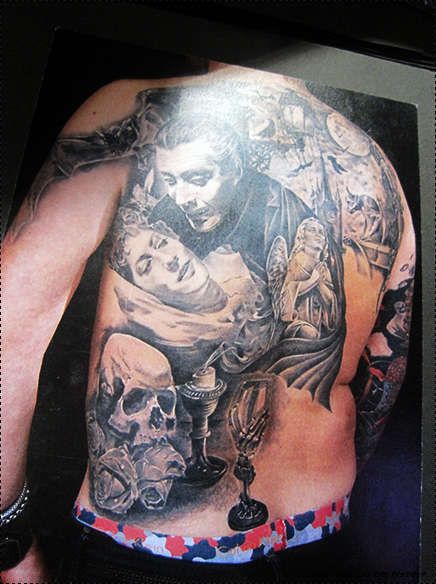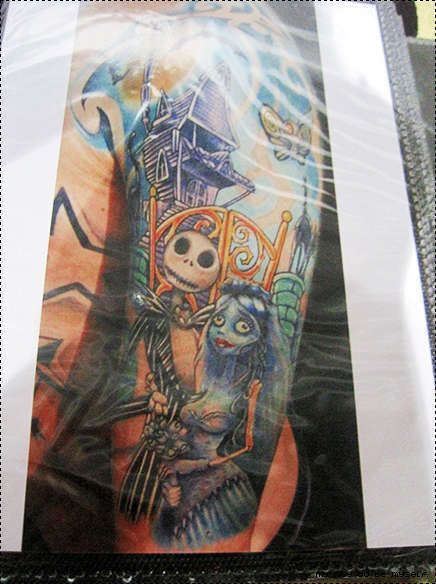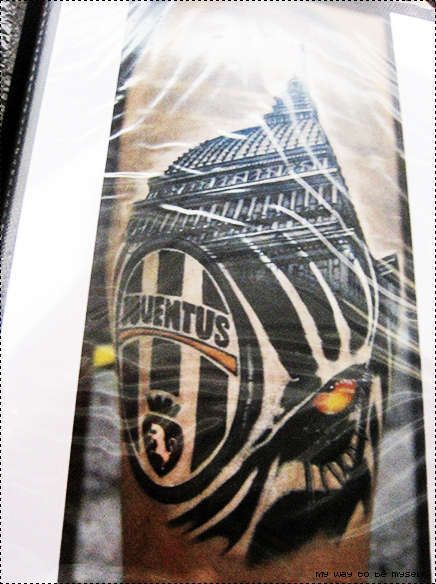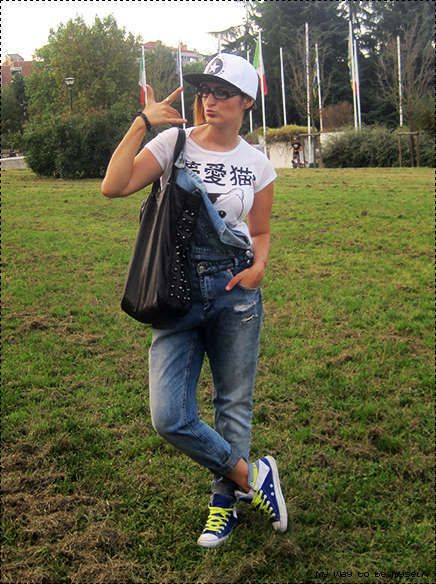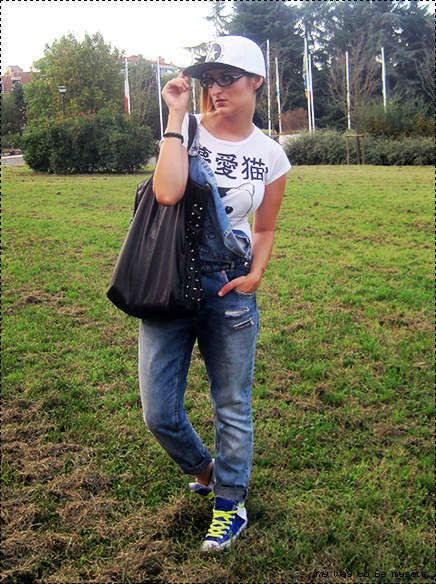 BASEBALL CAP OVS VFNO 2014 Limited Edition a/w 2014-15, bought during Milano Fashion Week 2014
(GET THE LOOK HERE | GET ALL VFNO 2014 LIMITED EDITION)
DENIM OVERALL Pull&Bear a/w 2013-14 (SEEN HERE) (GET SIMILAR HERE | HERE | HERE)
KAWAII T-SHIRT Zara s/s 2013
STUDDED BAG Primark s/s 2012, bought in London (SEEN HERE | HERE)
STUDDED BRACELET Biarritz market s/s 2013, bought in Biarritz
SNEAKERS Converse PC Peelback @ Foot Locker store, s/s 2014 (SEEN HERE | HERE) (GET THE LOOK)
l
j
VUOI ANCORA LEGGERE? | READ MORE?
– MWMS FOR DESIGUAL A/W 2014-15