ITALIANO
FISICO RASSEGNA STAMPA
Lunedì 30 giugno ho avuto il piacere di partecipare alla rassegna stampa del brand italiano FISICO, famoso per le sue linee beachwear, day e night, tenutasi alla Fondazione Sandretto Re Rebaudengo, in Via Modane 16 a Torino. L'ente, nato nel 1995 e senza fini di lucro, si occupa di sostenere l'arte contemporanea e in particolar modo i giovani artisti; è riconosciuta a livello internazionale ed è uno dei maggiori centri espositivi della città.
FISICO by Cristina Ferrari
Con la presentazione della Presidente Patrizia Sandretto Re Rebaudengo e la mediazione della giornalista Barbara Odetto, la fashion designer e proprietaria del brand Fisico Cristina Ferrari ci ha aperto le porte a un mondo fatto di colori, emozioni, profumi e ricordi.
Tutto nasce negli anni '90 durante un viaggio in Brasile, dove Cristina rimane affascinata dalla sensualità e fisicità delle donne brasiliane, colorate e sinuose. Un'eleganza unica che viene riproposta nelle collezioni, con capi che accarezzano le curve e accompagnano i movimenti e stampe che ricordano i paesaggi brasileiri. Inizialmente è il beachwear, approdato sulle passerelle non con pochi sforzi; via via si va verso una vera e propria beachcouture e Cristina si rende conto di voler andare al di là del look da spiaggia, creando veri e propri abiti da sera e da giorno utilizzando tessuti elastici (utilizzati anche per i costumi da bagno) che potessero far nascere una certa sinergia tra loro e racchiudere l'essenza femminile: una donna romantica, ma al contempo sensuale e dotata di una grande forza interiore, necessaria per sopravvivere nella giungla metropolitana, ovviamente non senza colore e armonia…insomma, personalmente direi la nostra descrizione perfetta ;)
Alle sfilate di Fisico vediamo un gioco di strati, trasparenze, colori e tessuti impreziositi, un modo dove i concetti del corpo e della sensualità vengono messi in primo piano. Senza dubbio, non manca il lato funzionale dell'abito: il design iper femminile si mixa all'alta qualità dei materiali, donando comodità e versatilità (l'abito che diventa costume da bagno). Ogni collezione e ogni pezzo si ispira a un viaggio, uno di quei momenti che suscitano delle emozioni e sensazioni incredibili. Viaggiare, girare, captare le mode con entusiasmo, diventare portatori di cultura. TUTTO QUESTO È FISICO.
Fisico by Cristina Ferrari partecipa al progetto Exlusive Brands Torino, rete di imprese, promossa dall'Unione Industriale di Torino, per lo sviluppo sui mercati esteri di una selezione di brand e di prodotti d'eccellenza del nostro territorio. Vi aderiscono 14 imprese fondatrici che lavorano in diversi settori (alimentare, oreficeria, moda, tessile, distilleria, editoria, …) e, attraverso la rete intendono promuovere e arricchire non solo l'immagine, ma anche il concetto di sinergia multisettoriale.
Ringrazio Barbara Odetto e Cristina Ferrari per questa interessante serata. Sotto troverete il video della sfilata Primaversa/Estate 2014, alcune foto e contatti utili per rimanere aggiornate sulle ultime novità.
Baci, Ilaria
—————————————————————-
ENGLISH
FISICO PRESS REVIEW
A week ago I had the pleasure to participate at the press review of FISICO, Italian brand, famous for beachwear, day and night, famoso per le sue linee beachwear, day e night, at the Fondazione Sandretto Re Rebaudengo in Turin (a non-profit international authority, with the aim of promoting contemporary art and young artists).
FISICO by Cristina Ferrari
Presented by the President Patrizia Sandretto Re Rebaudengo and interviewed by the journalist Barbara Odetto, Cristina Ferrari, fashion designer and owner of Fisico, opened us the doors of a world made by colors, emotions, scents and memories.
All was born in the 90s during a trip in Brazil, where Cristina was fascinated by sensuality and physicality of local women, colorful and sinuous. A unique elegance, proposed in her collections, with soft lines that follow movements and prints remembering Brazilian landscapes. Initially, it's the beachwear; then, Cristina extends her business by creating also day and night clothes, with elastic fabrics used also for beachwear. Personally, I say that it's the perfect description of us women: romantic, armonic and colorful, but also sexy and with a certain strongness, necessary for surviving in the urban jungle.
At the Fisico fashion shows, we can see layers, transparencies, colors and embellished fabrics, a world where the concepts of body (in Italian corpo, fisico) and sensuality are the key elements. We have also the functional aspect: the hyper feminine design is mixed with the high quality of materials, giving comfort and versatility to clothes (a dress becomes also a swimsuit). Every piece takes inspiration from a trip: travelling around the world, feeling emotions, catching fashion with passion, becoming bearers of culture. ALL THIS IS FISICO.
Fisico by Cristina Ferrari takes part to the project Exlusive Brands Torino, enterprises network, pomoted by the Unione Industriale di Torino (Industrial Union in Turin), for developping excellence local brands and products abroad. The 14 founders enterprises work in different domains (food, fashion, textile, publishing, …) and, by social network, promote and give value to the single brand image, but also the concept of multisectorial synergy.
I thank Barbara Odetto and Cristina Ferrari for the interesting night. Here below you'll find a video of the Spring/Summer 2014 fashion show, some pics and useful contacts to stay up-to-date with the last news.
Kisses, Ilaria
---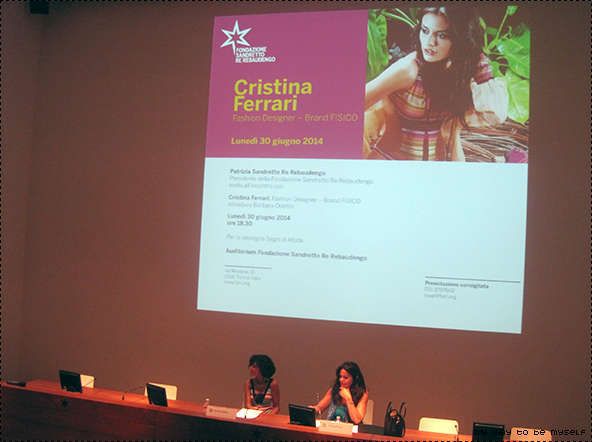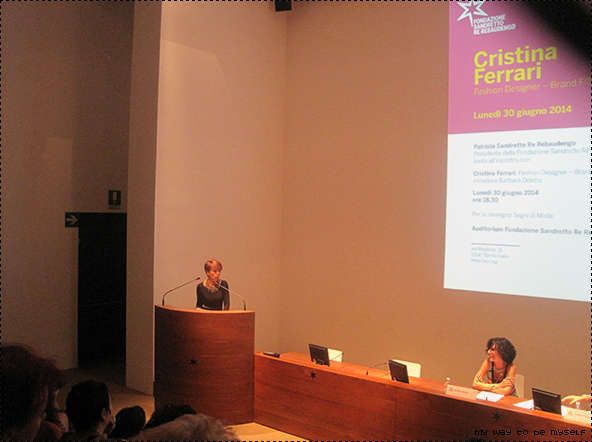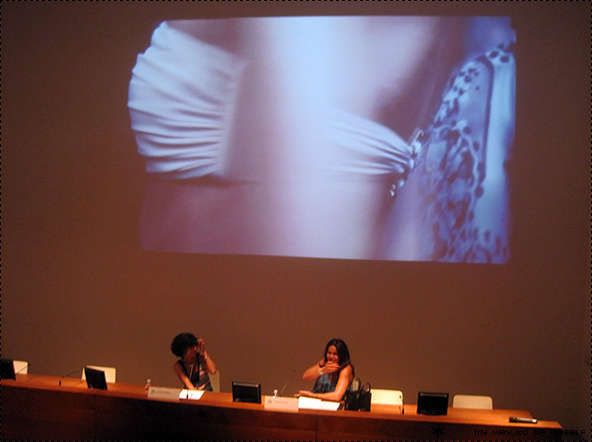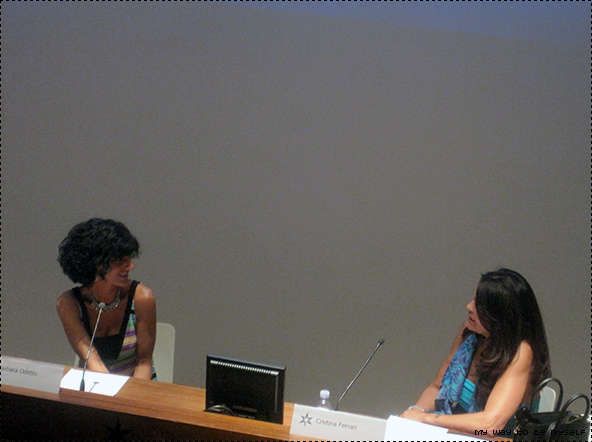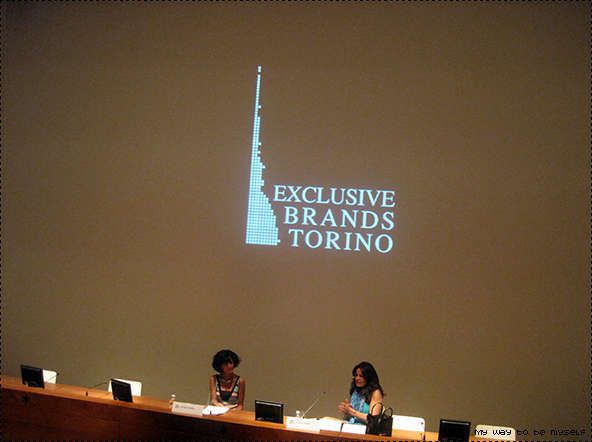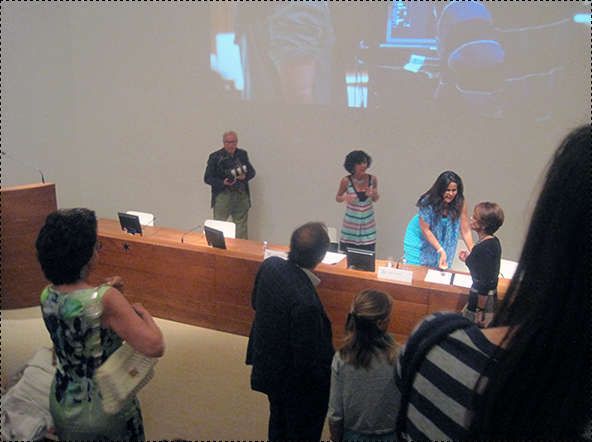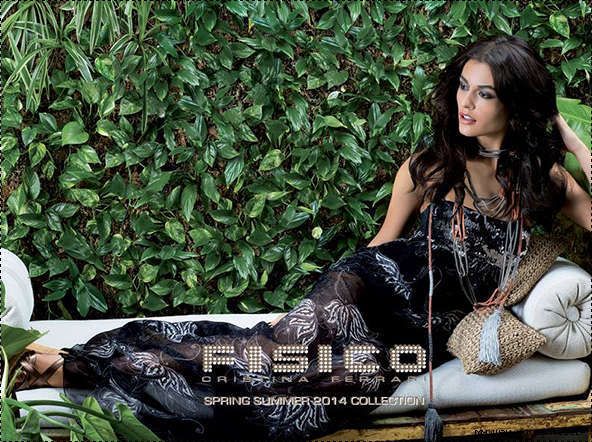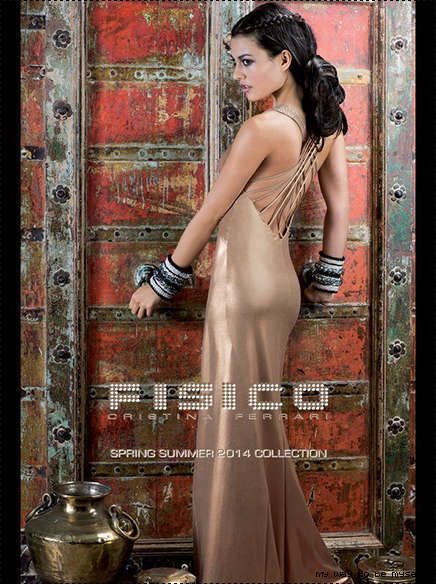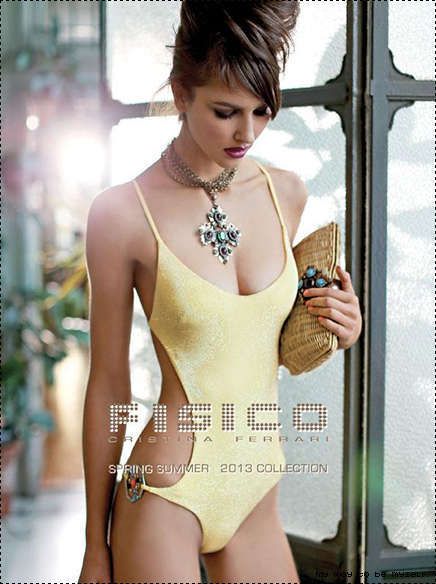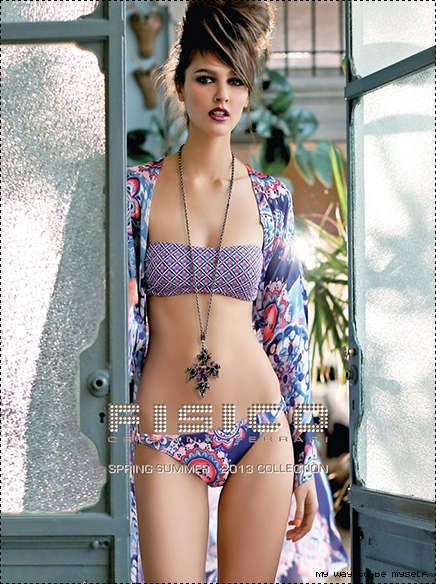 FISICO Official | Facebook | Twitter | YouTube
f
VUOI ANCORA LEGGERE? | READ MORE?
– Tea Time con CSABA DALLA ZORZA
– ANTONIOLI EVENT with THE SUB